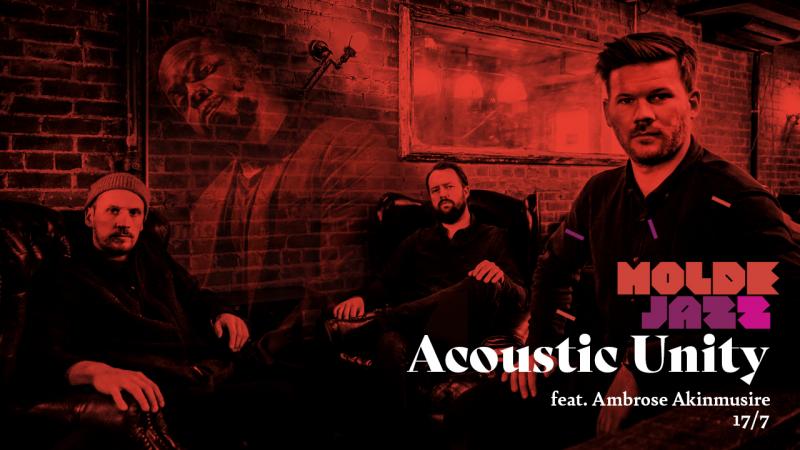 Happy New Year!
Happy new year to those of you that happen to have come across my not so often webpage update. I will try to do updates about news, records, gigs, projects, bands and stuff more often in 2019.
Short update, I´m going to be the Artist In Residence at Molde International Jazzfestival this summer, which is is a great honor and the greatest thing I have ever achieved as a musician. I´m excited, inspired, very happy and nervous as an elephant before bungee jumping... Some of my biggest musical heroes has been doing this before me, like Pat Metheny, Chick Corea, Michael Brecker, Sidsel Endresen, Jon Balke, Joshua Redman, Arild Andersen, Ola Kvernberg, Jason Moran and Maria Schneider. Thanks to Moldejazz for believing in me.
I´m going to perform with my trio Acoustic Unity featuring the fantastic trumpet player Ambrose Akinmusire, Bushman´s Revenge is going to play the release concert for our next album (the 10th one) featuring our hero Per "Texas" Johansson and the amazing Anja Lauvdal. Amgala Temple with my good friend Lars Horntveth and Amund Maarud will end the whole week, and I am writing music for a couple of other things that I´m very excited about, and also one or two more special projects may pop up soon... Stay tuned for more news:)
As you can understand, this will keep me occupied the coming season, but I´m also doing some touring as well: Acoustic Unity has been selected to play at Jazzahead in Bremen in April, as well as 10 other concerts in Norway and Germany. Thomas Dybdahl will tour Europe in February, Maciej Obara will tour Germany, France and Poland, and also do another recording session for ECM. Trondheim Jazzorchestra, Bushman´s Revenge, Cortex, sPacemonKey and Amgala Temple will do selected live shows and commission works, as well as a new trio coming up with the great David Wallumrød on keys and Johan Lindstrøm on pedal steel guitar.
Life is good! In touch soon hopefully, in the meantime, please do yourself a favor: Binge watch all of Dave Kings Rational Funk videos. It´s the best ever!!