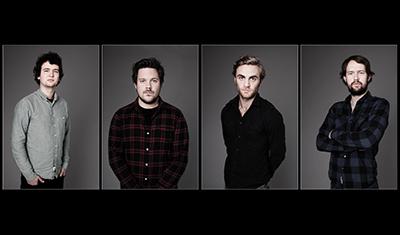 Cortex
Thomas Johansson – trumpet
Kristoffer Alberts – sax
Ola Høyer – double bass
Gard Nilssen – drums
Cortex is a norwegian jazzquartet, and their music is clearly inspired by the American avantgarde jazz of the 60s and 70s, with giants like Don Cherry, Ornette Coleman and John Zorn looming in the shadows.
At the same time there is something unmistakably Nordic and contemporary about the way the debutalbum Resection sounds, giving associations to people like Magnus Broo and Kenny Wheeler.
The quartet offers dynamic musicality and an effortless musical dialogue in a string-of-pearls of original songs, all written by Thomas Johansson, obviously an unusual compositional talent.
After the release of their debutalbum, Resection, the band has played on several jazzfestivals such as Nattjazz in Bergen, Molde Int. Jazz Festival and Dølajazz in Lillehammer as well as a tours in Norway, Europe and Japan. The record has received several great reviews as well as beeing played on Norwegian and international radio.
All members share a common background in jazz studies from Trondheim, and they´re active in a number of other constellations – for example Mathias Eick Quintet, Saka, Friends&Neighbors, All Included, AKODE and The Heat Death.