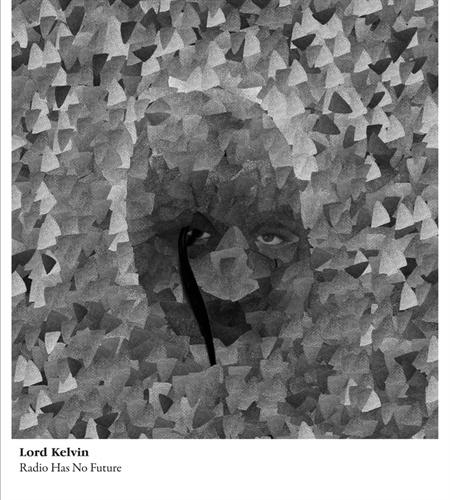 Lord Kelvin
Lord Kelvin is Erik Johannesen on trombone, Eirik Hegdal on saxophones and Gard Nilssen on drums. All three musicians compose music to the band, and the sound varies from freejazz to rock, to classical chamber music. The bass-less crew leaves a lot of freedom, but also challenges the composers. This leads to a lot of cheeky and unusual solutions and also opens the door to new and exciting music.
Radio has no Future
«Radio has no Future» was recorded in Skansen Lydstudio in Trondheim, and mixed and mastered by the great Morten Stendahl in Red Room Studio in Trondheim. Rune Nergaard has done the coverdesign and the albums title is a direct quote from Lord Kelvin himself from the late 1800´s.
Reviews
«Lord Kelvin is way above absolute zero on their new cd»
«Lord Kelvin is – besides being the british 19th century mathematician and thermodynamicist behind the theory of abosolute zero- still saxophonist Eirik Hegdal, trombonist Erik Johannessen and drummer Gard Nilssen. «Radio Has No Future» is the trio´s second album and picks up the pace from 2009´s «Dances in the Smoke» with a lively set.
The unusual line-up – no bass, no chord instruments except for some vibraphone (Nilssen) – moves in the range between hard grooves and fragile soundscapes, between melodies and «free blowing» and between bright and more subdued atmospheres.
Or: jazz, rock, chambermusic – seperate and all at once.
The repertoire on this suitelike album are (naturally) composed by the trio´s members and equipped with titles that refers to the lord´s life and scientific deeds. Still it´s nowhere near programme music, rather an original constellation of musicians that with skilled and intelligent interaction, way above the absolute zero, plays their way out from the way we usually perceive the trio format with zing, robust elegance, and a considerable amount of their inspirer´s lust for research as their drivingforce.»
– Terje Mosnes, Dagbladet
«Unique Trio»
The ingenuity and creativety with the growing norwegian jazz-generation seems to be borderless.
Lord Kelvin, hip name by the way, is a trio made up of saxophonist Eirik Hegdal, trombonist Erik Johannessen and drummer Gard Nilssen. Not only are they three of Harald and Sonja´s (norwegian royalty) further most exciting instrumentalists, composers and arrangers, but the instrumentation they´ve chosen for Lord Kelvin also results in an expression completely different from the better part of the recordings that has come my way.
This didn´t come as a total surprise this time, because of their debut two years ago with «Dances in the Smoke» – which was a real revelation. Here, they pick up the thread on the new label Gigafon, and «Radio Has No Future» tells us that the band has evolved and still offers something personal and unique.
We meet all three ascomposers, either separately or in various other constellations. They offer up 16 songs with a tremendus range from the intense and funky, to the moderately intense, airy and free. Some drumsongs – The titlesongs, divided into three pieces – only lasts for a couple of seconds while others are developed compositions with intricate arrangements.
With a line-up like this, Lord Kelvin sounds totally different. It´s exciting and highly personal and I´ve got a feeling that it´s not only us, the listeners, that are sitting at the edge of our seats to pick up every detail – We´re also dealing with three exceptionally sharpened gentlemen in action. We´re treated to cool tempochanges that requires you to keep your nose to the grindstone to keep up, and the arrangements are of the usual high Hegdal-grade – just ask Dave Holland and Joshua Redman – even though the trio as a whole probably contributed there too.
The music is cool, cunning, unique and at times überfunky. Lord Kelvin did it again!»
– Tor Hammerø, Side2
4/5
«Lord Kelvin is a very different beast altogether. Formed of Eirik Hegdal (saxophones, clarinet), Erik Johannessen (trombone) and Gard Nilssen (drums, vibraphone), the trio show a purer connection to jazz, but this brass-heavy formation approach things from a surprising angle. It seems almost unavoidable that they should pay some tribute to the man whose name they borrow, referencing key moments of his life (birth and death dates) and some of his work in the track titles. But they certainly keep well clear of the absolute cold the first Baron Kelvin calculated in 1848. Indeed, the unusual set up results in a series of warm and playful pieces, some so short that they appear like quick ideas thrown in and left in their raw state (the three tracks forming the album title, a quote from Lord Kelvin himself), or slightly more sketched out (The Mirror Galvanometer, June 26th, 1824, Fourier Is A Mathematical Poem), others are much more fully formed, yet retain a strong minimal feel, due to the band's configuration.
There is something quite joyous running through the whole record though, especially as sax and trombone appear locked in intense dialogues (Baron Kelvin Of Largs, The Analog Tide Predictor, Kelvin's Thunderstorm, Molecular Dynamics) as Nilssen drives fiery drum beats. On Improved Gyro-compass, he swaps drums for vibraphone for a much more gentle and rather beautiful piece on which Hegdal and Johannessen create a particularly refined miniature sonic tapestry.
These two radically different albums have very little in common, apart for the resolutely intriguing approach. (info: double review on Marvel Machine and Lord Kelvin) Marvel Machine operate on the outer reach of experimental music, with strong connection to rock and noise, while Lord Kelvin indefinably find their ground within the confines of jazz. If the former's debut album at times proves something of a challenge, its arid or heavy soundscapes and textures giving it a slightly somber appearance, the latter'sRadio Has No Future is a delightfully irreverent and playful collection.»
– Bruno Lasnier, The Milk Factory
http://www.themilkfactory.co.uk/st/2011/10/marvel-machine-voltrevolt-lor...
«William Thomson, Lord Kelvin (26.june 1824 – 17.desember 1907) was a mathematical physicist that performed a number of works in relation to thermodynamics. He was knighted by queen Victoria in 1892 to Lord Kelvin due to his effort to make a transatlantic telegraf line. The name Kelvin derives from the river Kelvin that runs through the university campus in Glasgow. He was appointed honorary doctor at the Royal Fredriks University during the 100 years jubilee for Nils Henrik Abels birth in 1902.
The Trio that´s named after the mathematical physicist has with «Radio has No Future» committed their second album, and I have to say a better follow-up doesn´t come around that often. With three of our decidedly most interesting musicians on their respective instruments, and with the energy at the boiling point through all 16 cuts, they have made one of this years finest jazz-recordings.
Eirik Hegdals saxophones and clarinet is urgently present throughout the album. Johannesens trombone shines at both ends, and Gard Nilssens energetic drumming really compliments the other musicians, and on this record he has to rank among the best in the world. Many of the songs have titles that can be associated with the blissful Lord Kelvin´s work. «The Transatlantic Cable»,»Automatic Curb Sender», «Radio…», «The Mirror Galvanometer», «Fourier Is a Mathematical Problem « and so forth. But you don´t have to be updated on the Kelvian studies to get your money´s worth when it comes to this music. It´s cool, hectic, enterprising and great from the get-go to the finish line. A solid bull´s eye from Hegdal, Johannesen and Nilssen.
It´s also important not to forget Rune Nergaard´s magnificent and particularly original coverart which can be found on all Gigafon-releases. It alone is worth the price.
– Jan Granlie, Jazznytt